Cargo family
Each with its own forte
Whatever the job - parcel delivery, campus logistics, advertising platform or providing services, as a stand-alone or fleet vehicle - our electric Cargobikes deliver highly effective solutions for every sector. With a range of superstructures for all applications. What's the best Cargo for you and your needs?
Cargo PACK
The Cargo PACK mini transporter is a real space miracle. Its large capacity transport box available in a range of sizes, means you can deliver packages right to your customers' doorsteps.
Cargo WORK
Whether its park, allotment or municipal applications. The electric Cargo WORK is a genuine workhorse.
Cargo PICK-UP
The all-rounder. With the electric Cargo PICK-UP, you can deliver goods emission-free and take a spin to the lake with friends after work.
Cargo Base
The body maestro
The lightweight, robust vehicle base is made of durable aerospace aluminium, and has front and rear double wishbone axles, with shock absorber struts, too. You decide which body best suits you and your business. Discover the possibilities.
PACK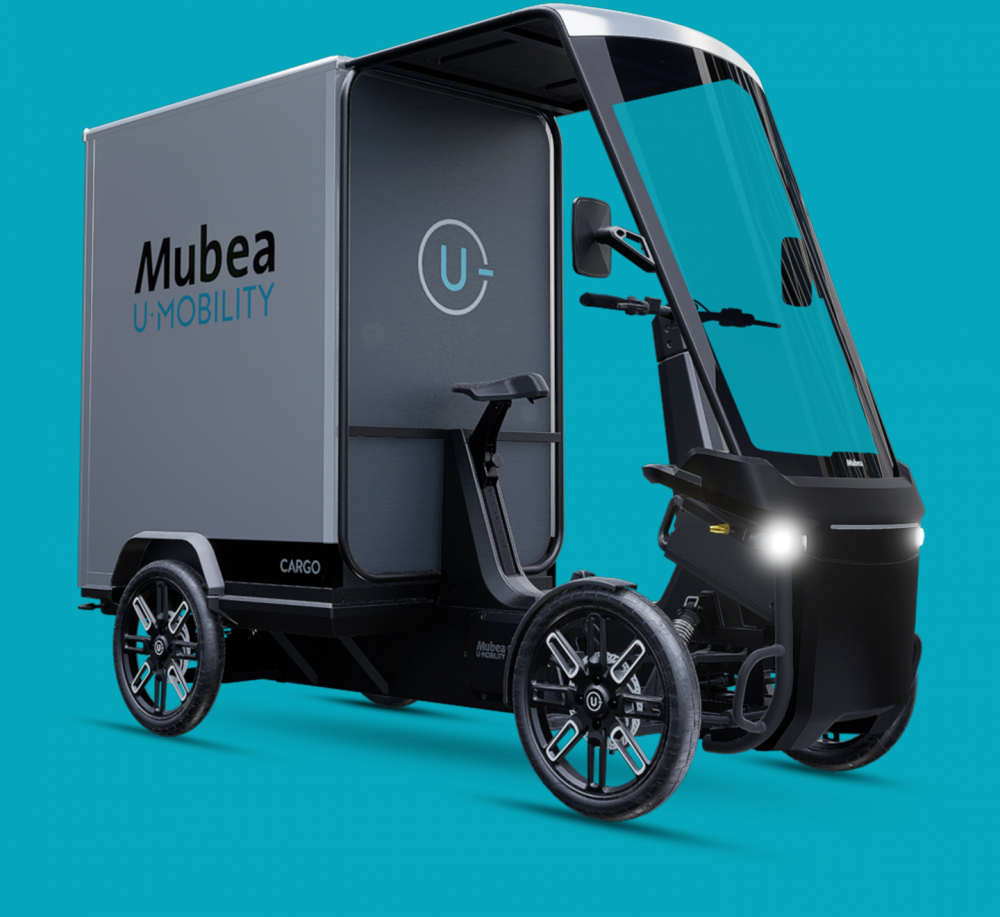 WORK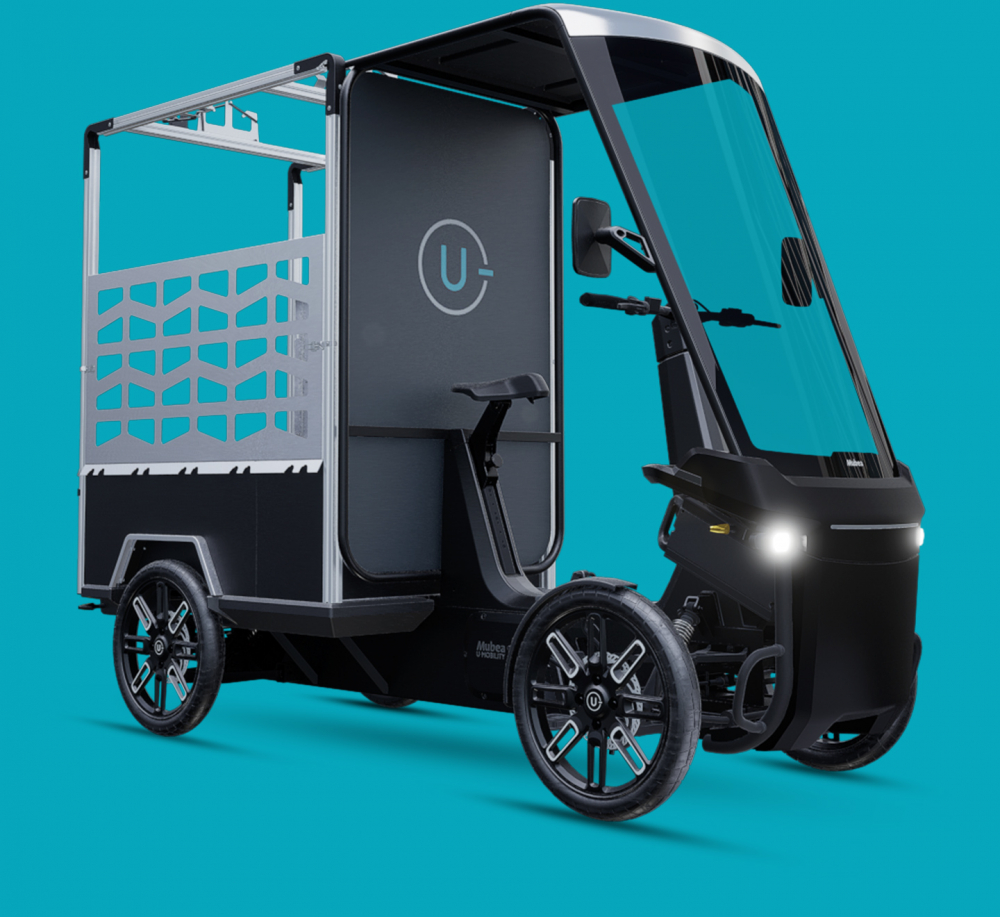 PICK-UP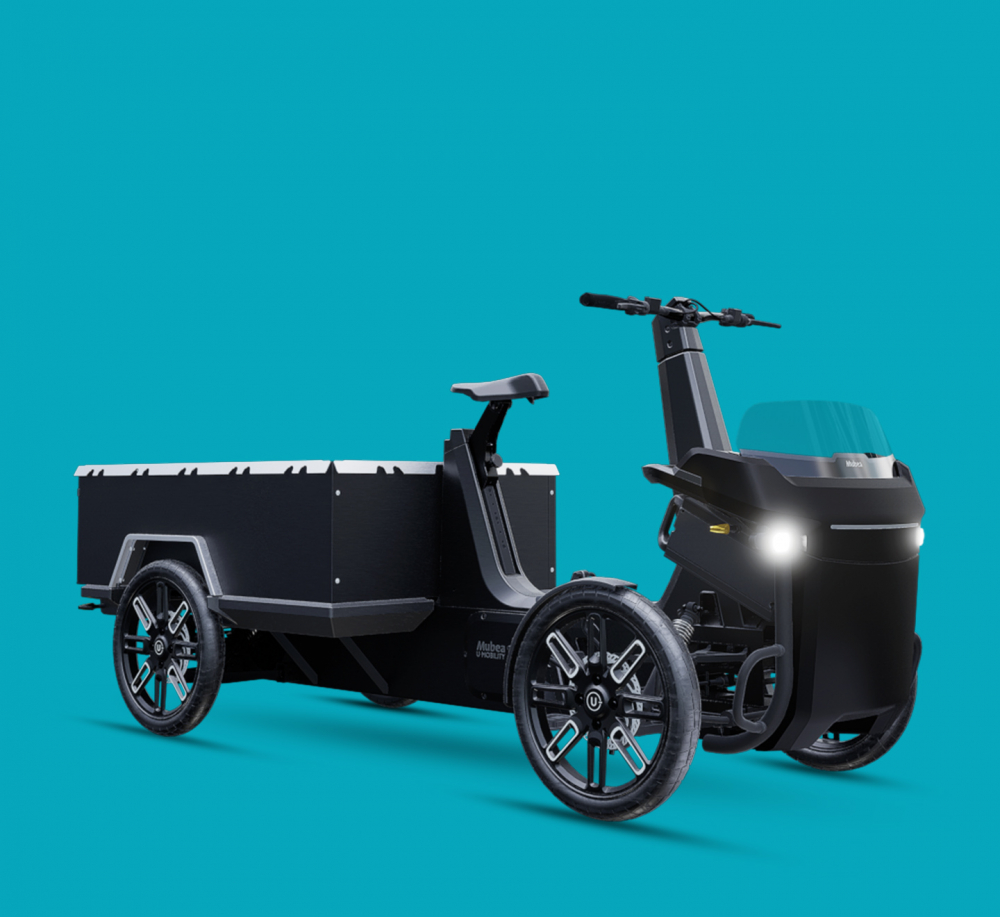 Technology
Bike at heart, built like a car
Premium components mean superlative quality. Our electric Cargo range sets new standards in terms of robustness, functionality, ergonomics, payload and drive safety. A bike that gets stuck into the job thanks to its commercial vehicle DNA and functional design. German quality craftsmanship in a nutshell.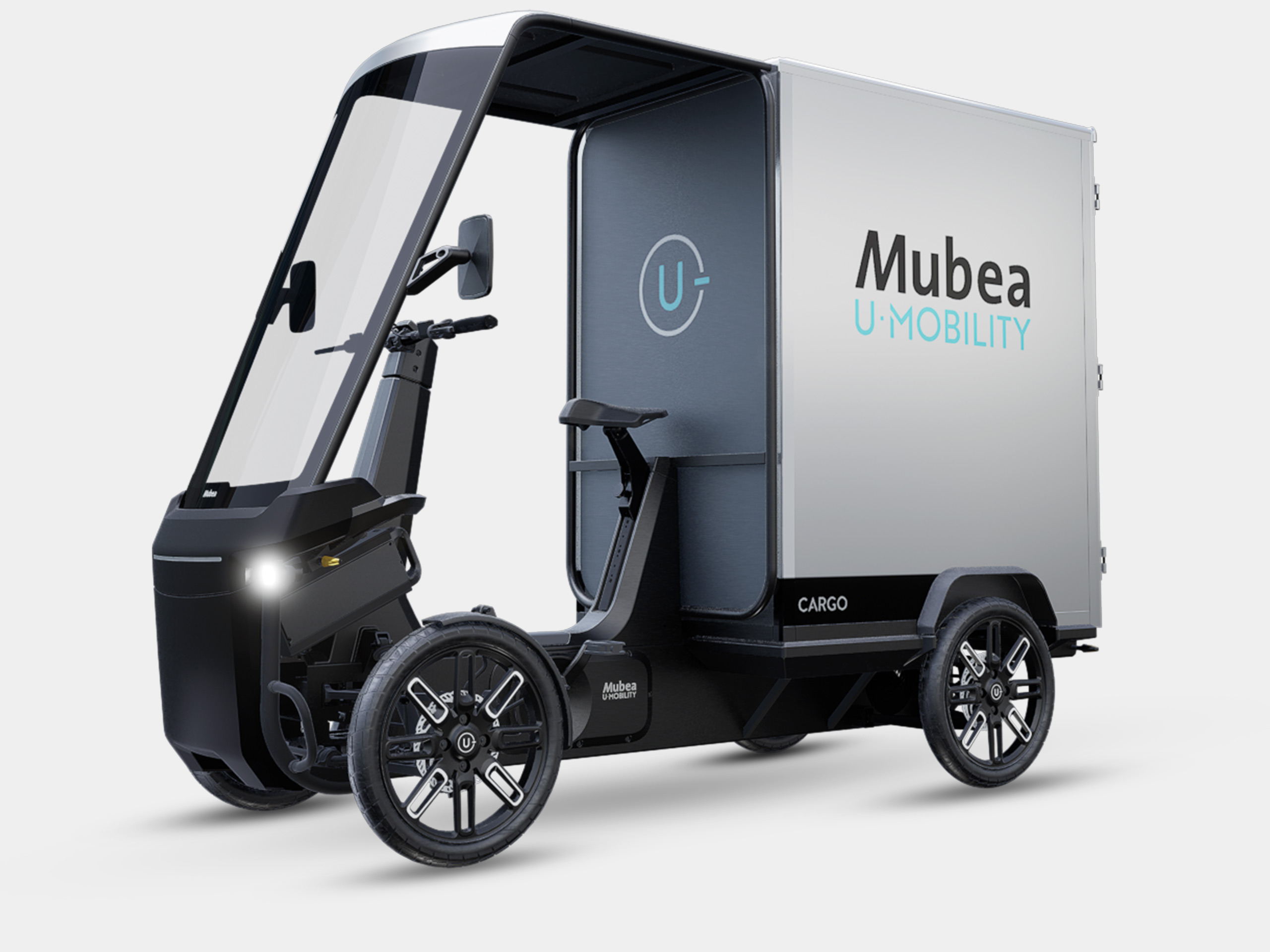 Seat
Ergonomic, upright seating position with height and tilt adjustable saddle for optimum visibility.
E-drive
Powerful electric motor with integrated 7-speed automatic transmission incl. reverse gear and practical shunting handle.
Light
See and be seen! High-grade light and indicator system with brake light integrated into tail lighting.
Windscreen
Lightweight polycarbonate screen with anti-scratch coating for safe vision, even in the rain thanks to "lotus effect".
Battery system
Removable battery system with two battery slots for maximum range and easy unit removal.
Brakes
4-wheel hydraulic disc braking system for optimum braking in dry and wet conditions.
Parking brake
Robust mechanical parking brake - so you stay safe whatever the incline.
Technology
Innovations forged by Mubea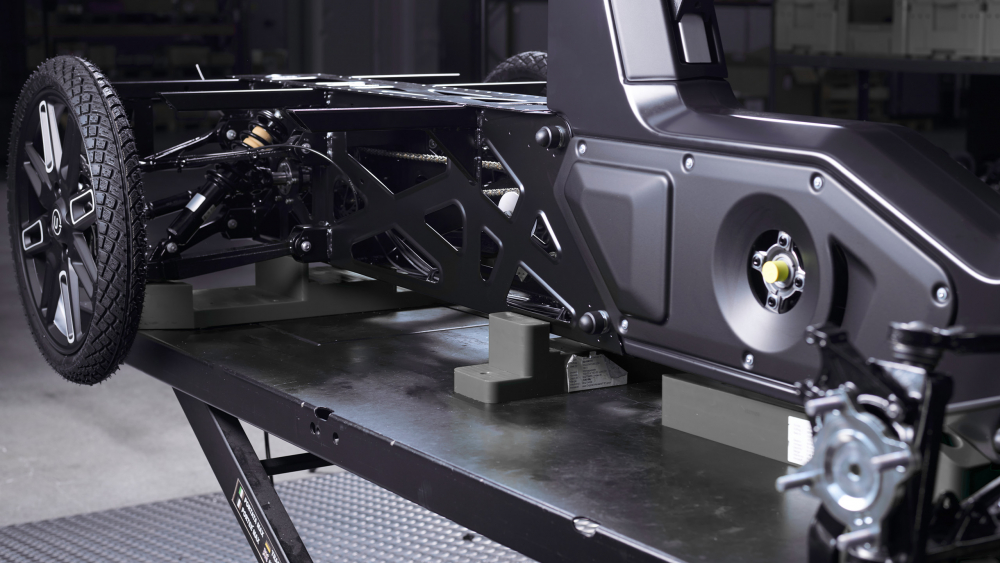 Chassis
A lightweight, robust frame made of durable aerospace aluminum. Constructed for high expectations and heavy loads.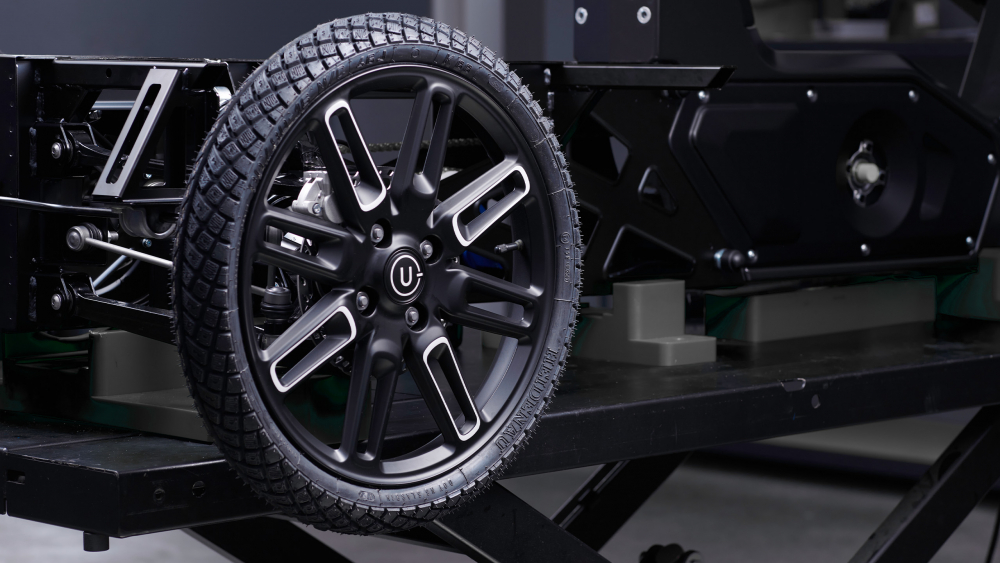 Driving safety
Your contact with the road. 16-inch perfor­mance aluminum wheels with motorbike tyres, specially developed for cargo bike use.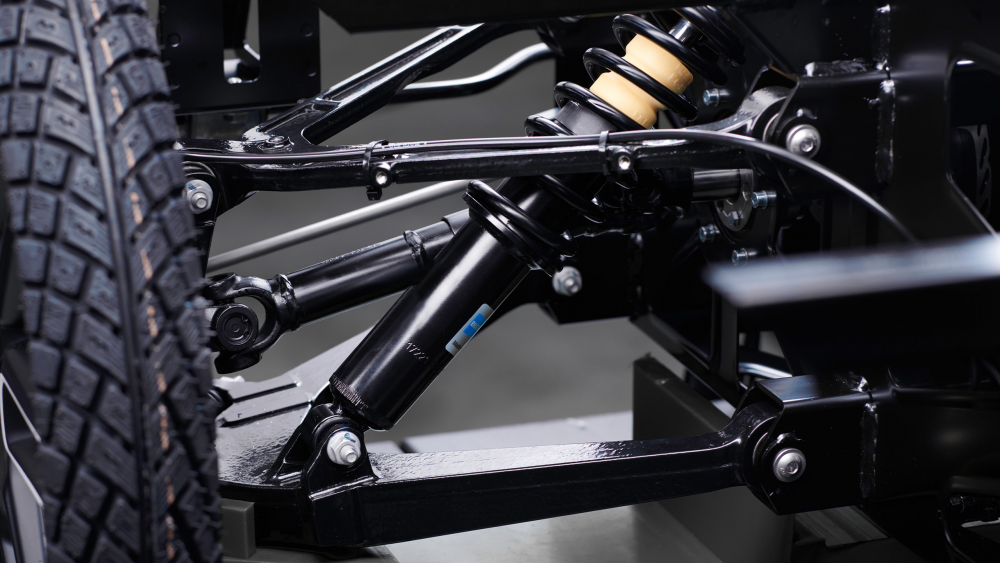 Suspension
Double wishbones on the front and rear axles with a spring suspension strut and stabiliser bars for maximum comfort and precise response.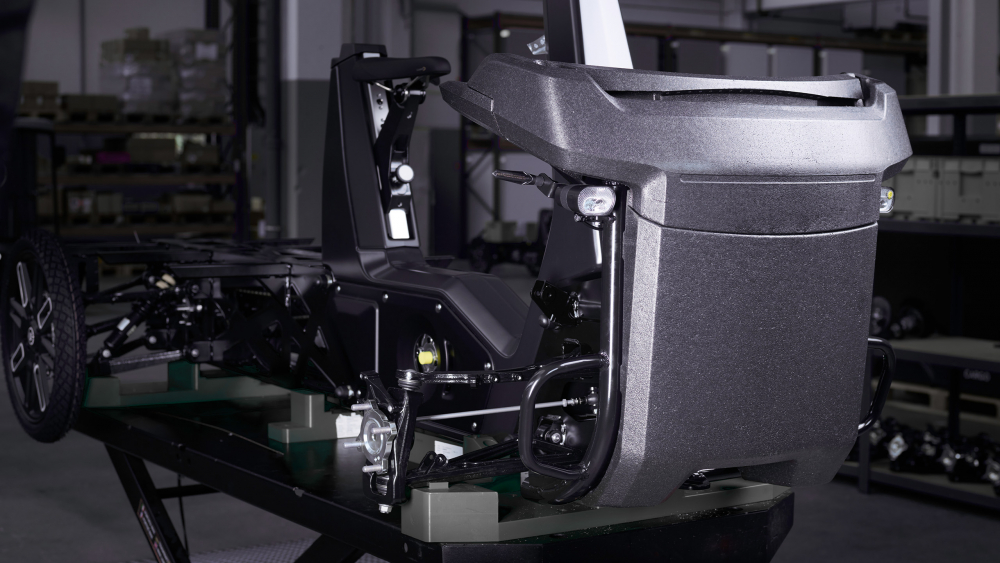 Driver protection
Specially designed front bumper and side edge protection made of expanded polypropylene combines design and safety.
Mission
The transporter among eCargobikes
As an innovative lightweight design specialist and global supplier, we have an excellent understanding of what we are doing. But now we're taking things to the next step. By changing mobility sustainably – beyond the car generation. With emission-free and affordable vehicles in the micro-mobility segment – uniquely tailored to the needs of our customers.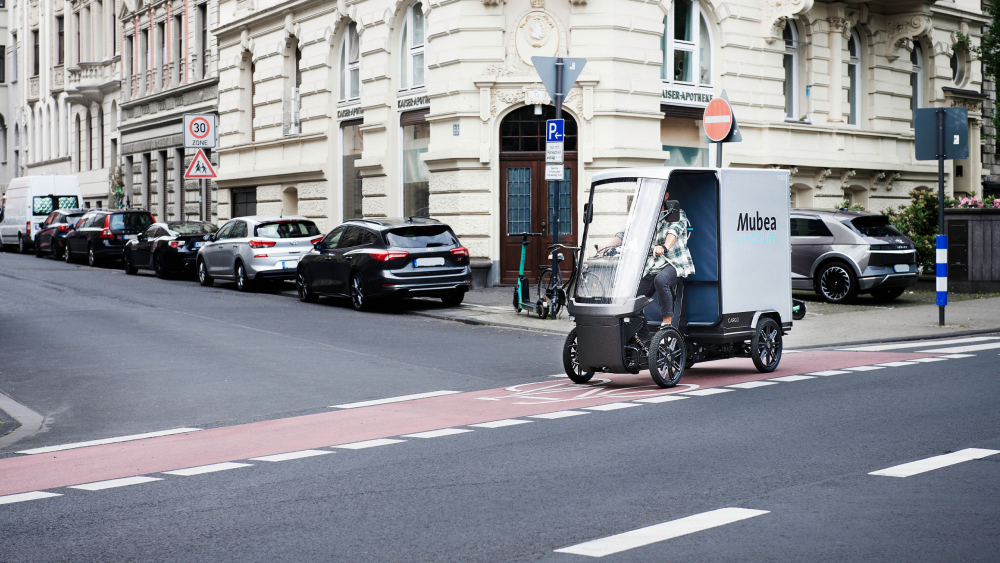 Company
Driven by sustainability
When more than 100 years' of automotive engineering knowhow is conjoined with superlatively innovative manufacturing technology and the passion to develop an e-cargo bike, a new genus of vehicle is born - an electric cargo bike designed to be a transport all-rounder and dismantle the status-quo.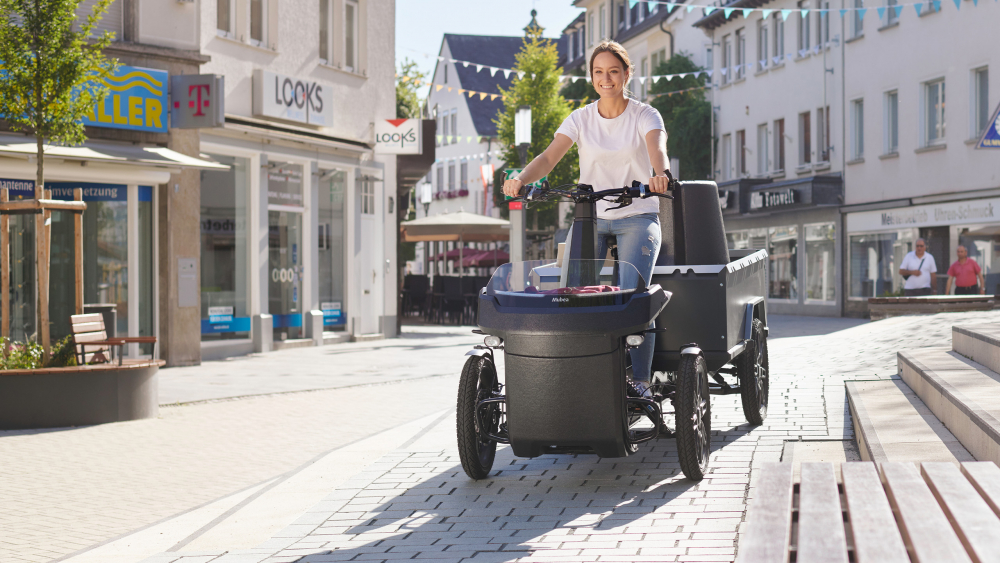 Mubea U-Mobility acquires CITKAR
United in realizing a shared vision
Mubea and Citkar share the vision of changing urban mobility through sustainable, space-saving and low-cost vehicle solutions. We want to demonstrate that an increased demand for mobility – also with regard to the transport of goods – can be reconciled with the desire for a greener, more livable city. To do this, we are joining forces.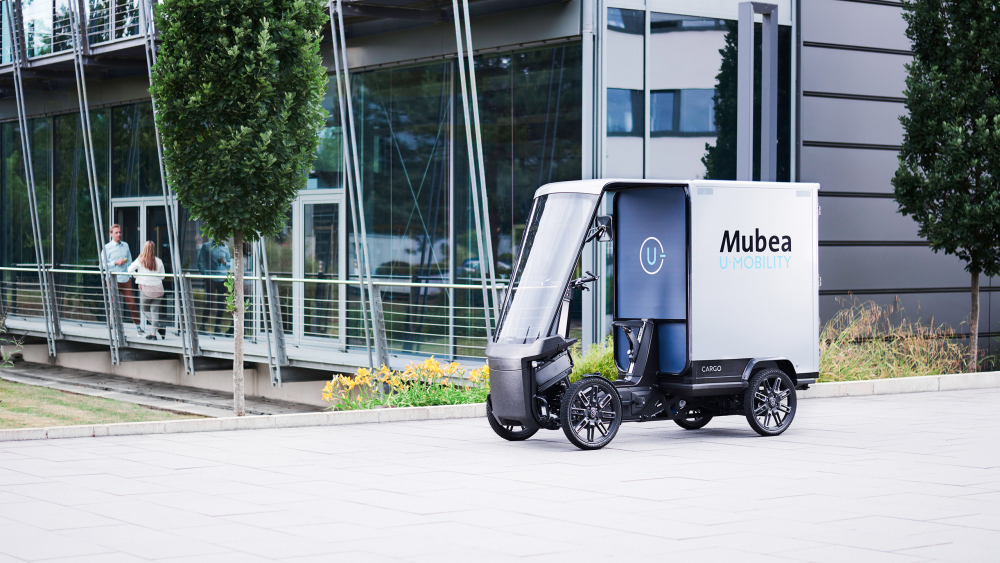 The Benefits
What we promise, we deliver
Flexible
Modular & versatile - for individual needs.
Environmentally friendly
Emission-free & quiet - for green mobility.
Safe
Stable, robust & manoeuvrable - for maximum driving safety.
Spacious
Generously sized & capable - for payloads up to 250 kg.
Compact
Space-saving & economical - needs minimal parking space.
Cycle path-ready
Registration-free, driver's licence-free - for skipping past the jams.
Sheltered
Cab & windshield - providing shelter in all weather conditions.
Electrified
Electric drive & portable battery - for efficient mobility.
Configure and benefit
€ 2,500 subsidy for your new eCargobike!
Why not design your own electric cargo bike now in just a few easy steps? Take action now and benefit from up to € 2,500 subsidy for commercial cargo bikes.