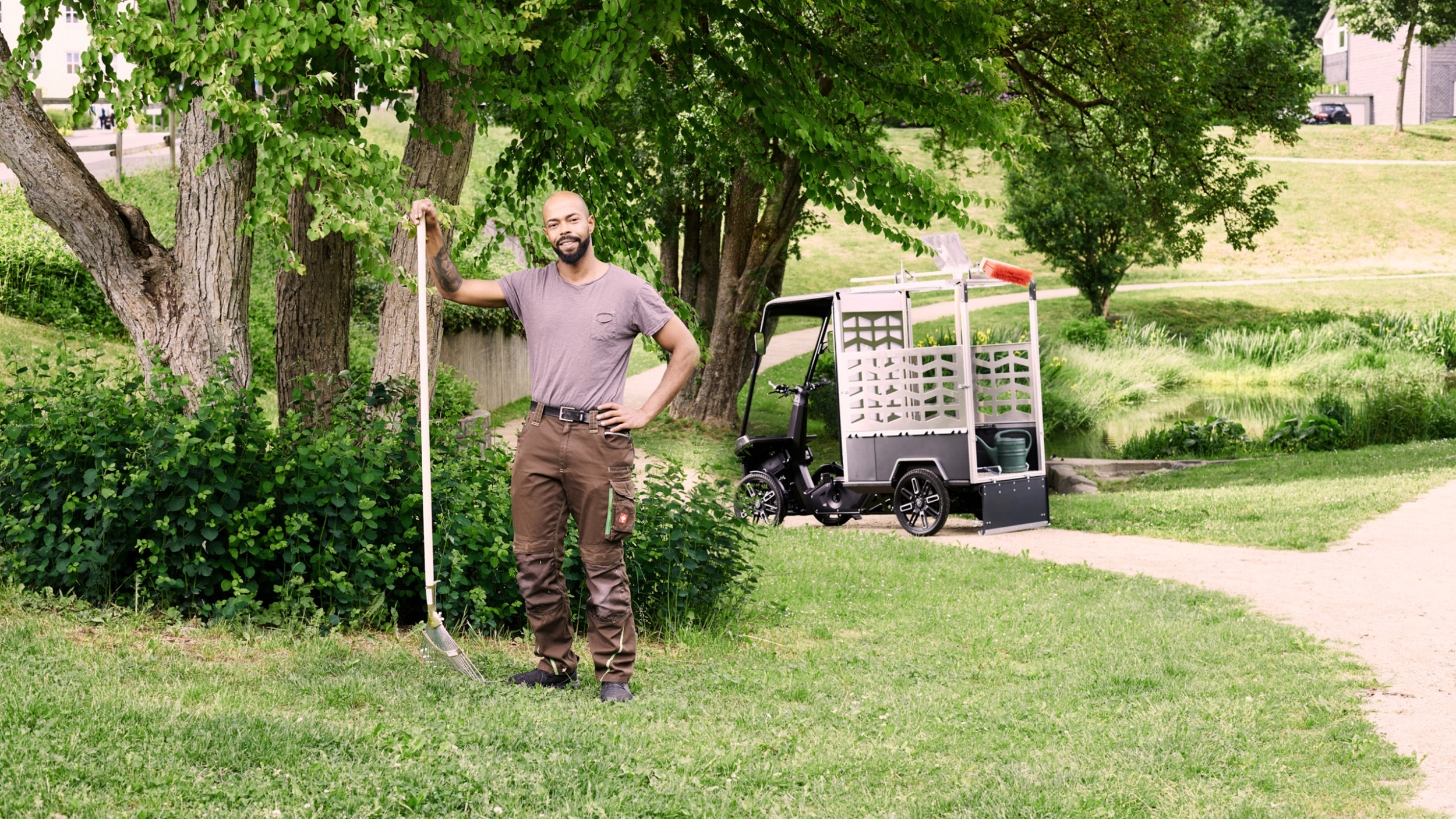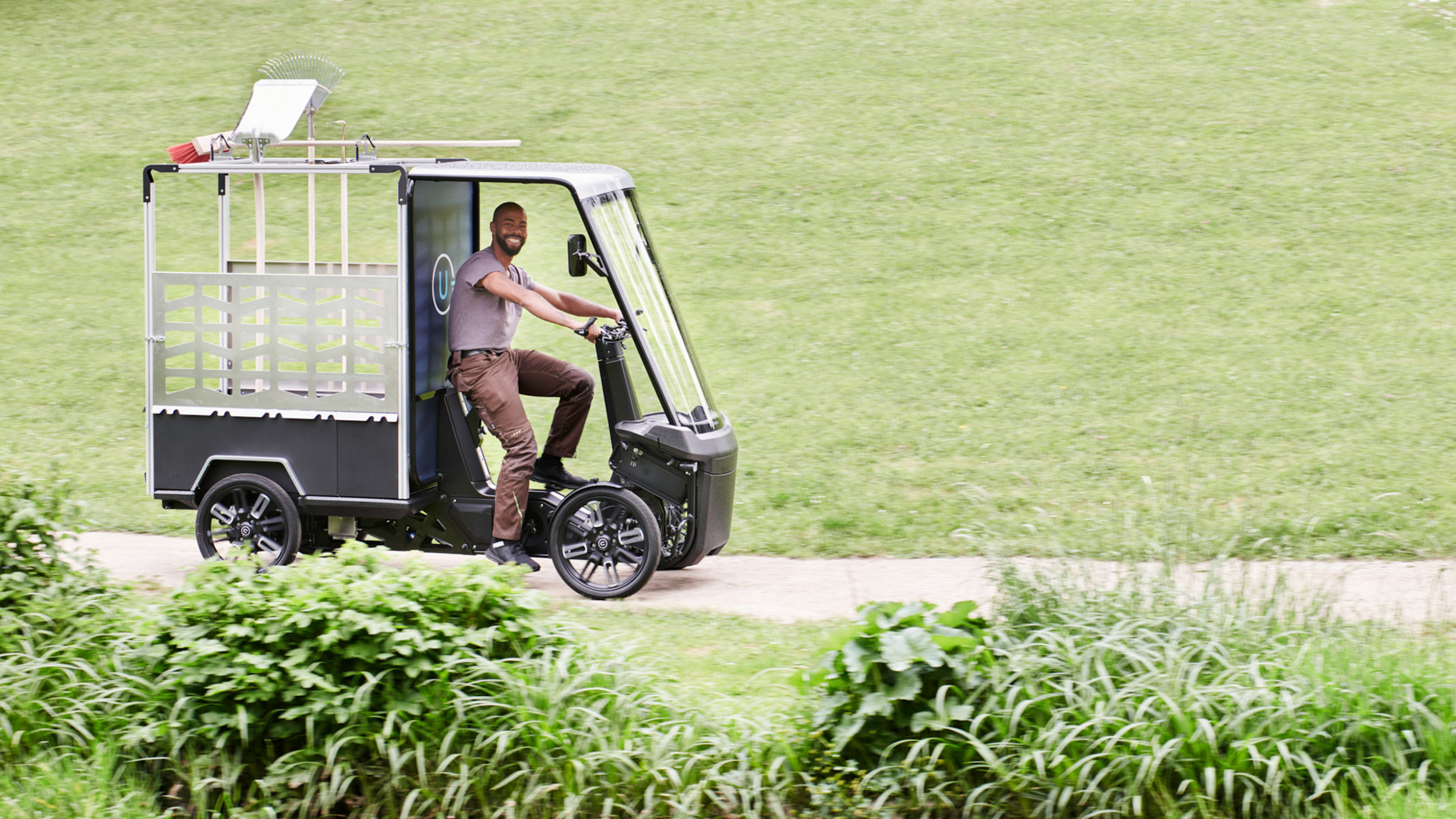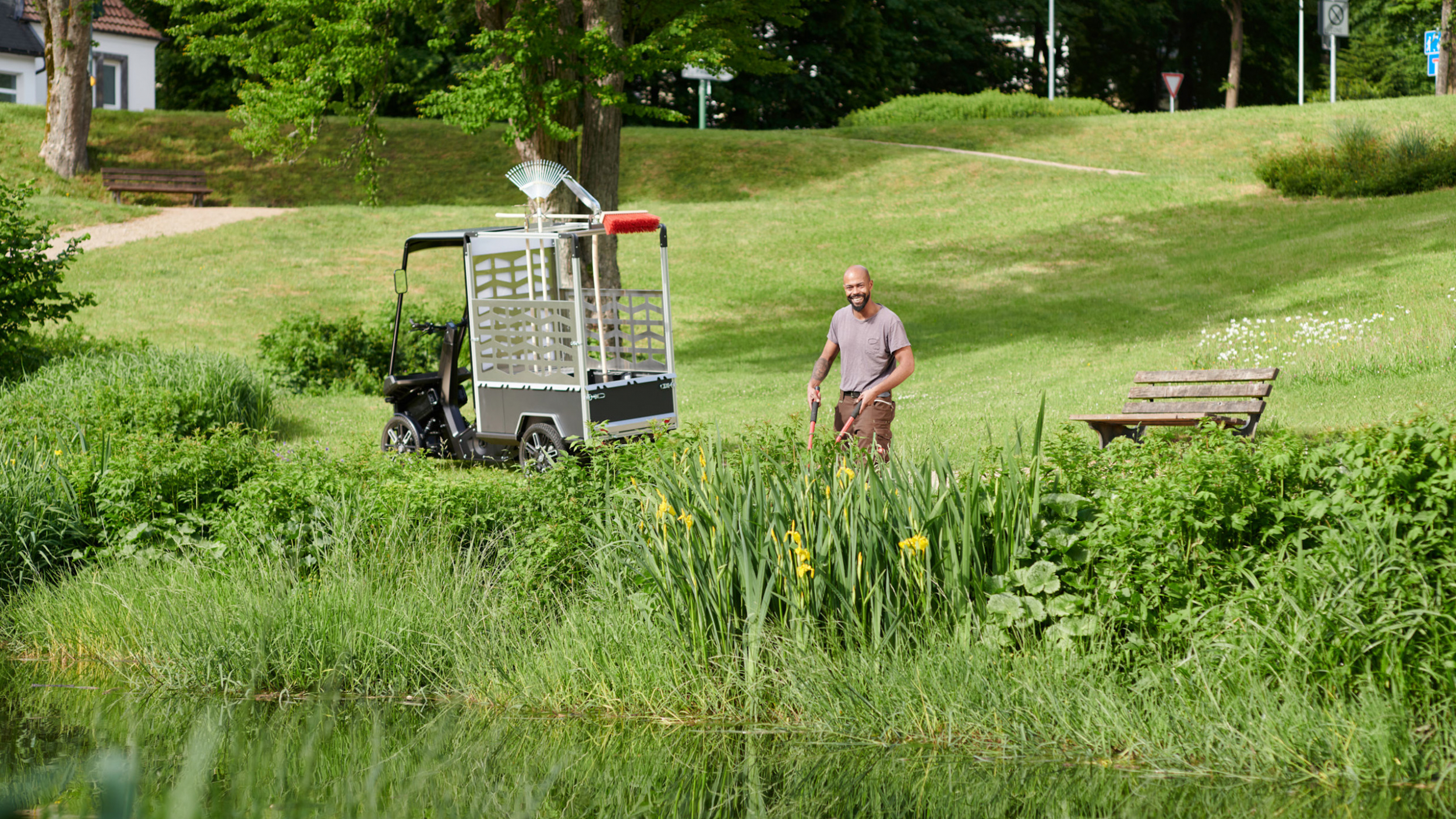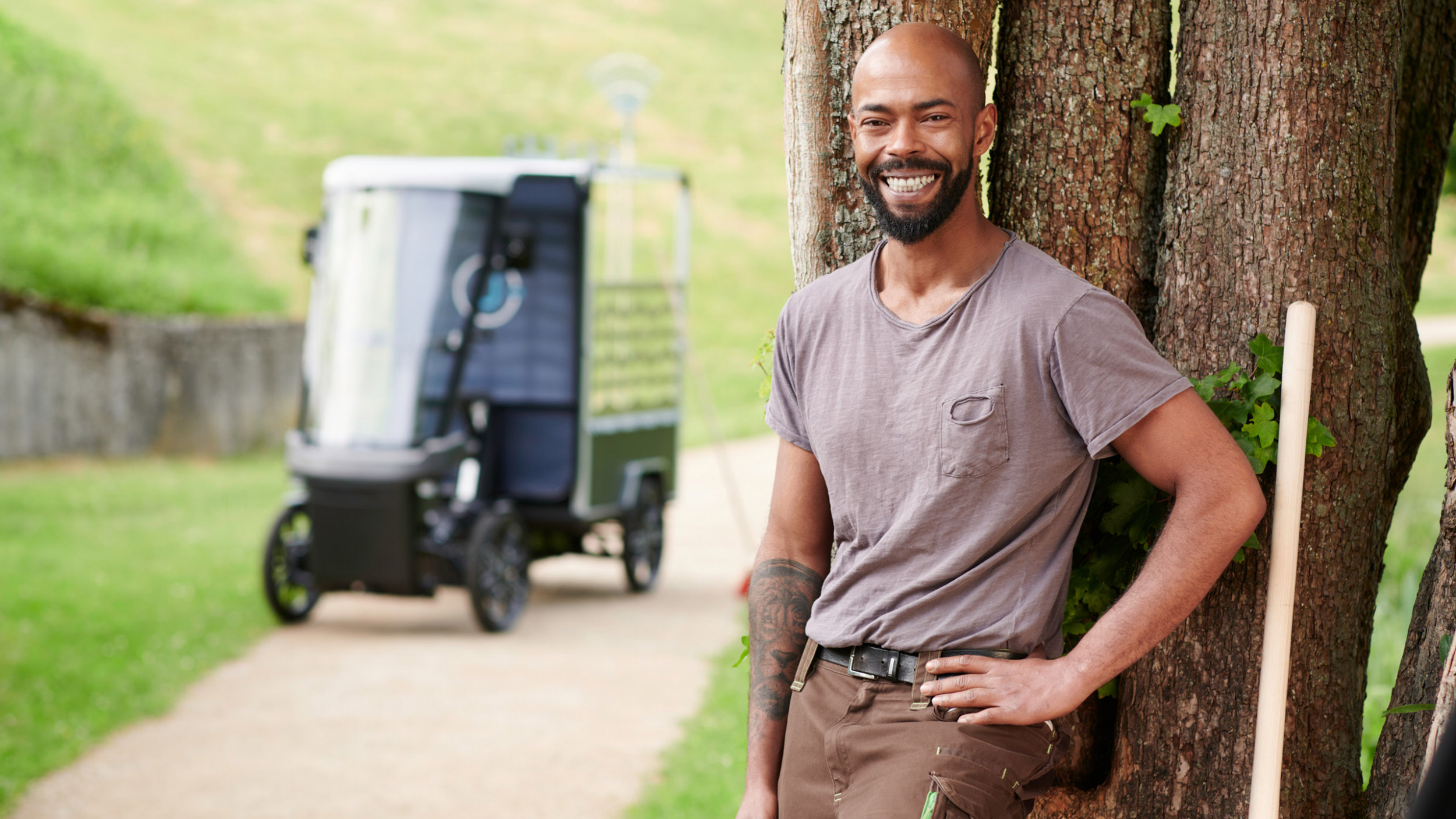 From professionals for professionals. Your equipment safely stowed.
Cargo WORK
Progress means movement – for us and many other sectors, too. With the WORK body, we have developed a platform that offers functional options as a solution for efficient work processes within local authorities, clubs and associations, landscape maintenance, parks, building complexes and much more.
Technical data
Sustainable. Flexible. Functional.
Max. electrically assisted speed
25 km/h*
Gross vehicle weight
500 kg
Weather protection
Driver's cab
Manufacturer
Muhr & Bender KG
Electric motor
Valeo Cyclee Go7
Continuous rated power
250 W*
Gearshift
7-speed automatic transmission
Max. electrically assisted speed
25 km/h*
Electric reverse manoeuvring aid
yes, up to 6 km/h
Electric starting aid (pushing aid)
yes, up to 6 km/h
Gross vehicle weight
500 kg
External dimensions, vehicle (L x W x H)
2,770 mm x 995 mm** x 1,990 mm***
Truck bed, Work (L × W)
1,270 mm x 907 mm (not incl. equipment box, width between wheel houses = 804 mm)
Height, end wall / left and right side walls
300 mm / 960 mm
Dimensions, opening, rear loading space
830 mm x 1,490 mm
Dimensions, equipment box (L × W × H)
300 mm x 907 mm x 340 mm
Rechargeable battery slots
Replaceable battery system with 2 slots (lockable)
Rechargeable battery capacity (per battery)
1.24 kWh (lithium-ion rechargeable battery, 48 V)
Range with 1 rechargeable battery
up to 50 km
Suspension
Double wishbone axles at front and rear with spring suspension strut and stabiliser bars
Wheels and Tyres
16″ performance wheels with motorbike tyres
Braking system
Hydraulic disc brakes on all 4 wheels
Weather protection
Driver's cab
Coating, front screen
yes, with lotus effect
Rear lights
2x with integrated brake light
Height- and tilt-adjustable saddle
yes
Lockable equipment box
yes, with folding lid (lockable)
Removable aluminum side walls
yes, left and right
Foldable rear wall
yes, folds back
Special body equipment
Assembly set: 4 device holders, 1 Greifboy holder, 2 lashing eyes on fixed aluminum front wall
In spite of the technical data being subjected to extensive checks, we cannot rule out errors and we assume no liability for the content. All dimensions are approximate.
* Subject to national legislation. The European Union has a max. continuous rated power limit of 250 W. Continuous rated power represents a system's maximum effective output generated by the motors over a period of 30 minutes without the temperature rising above a specified value. The maximum – temporary – peak output of pedelecs may exceed this. The use of cycle paths is permitted in most EU countries. The national laws as amended apply.
** Not incl. mirror
*** Vehicle height incl. optional weather protection and without tool holders
Cargo WORK
The workhorse
Cleverly designed features for your equipment and tools. No bothersome searching about - everything has its place and it's all safely stowed, too.